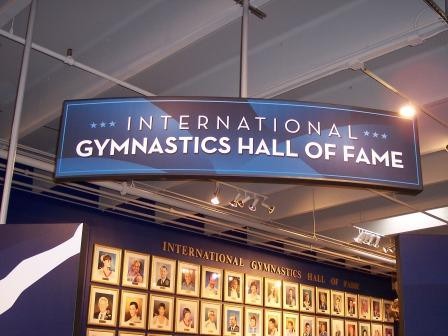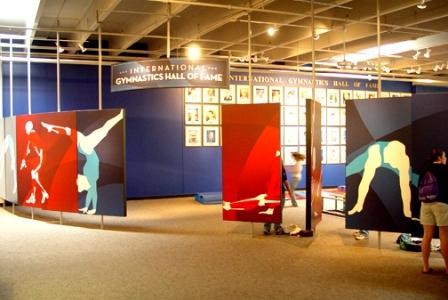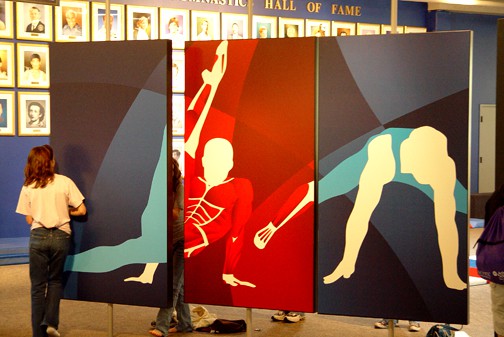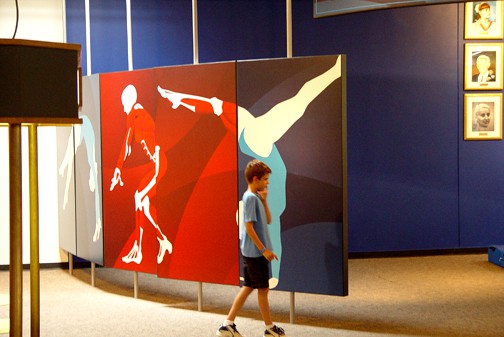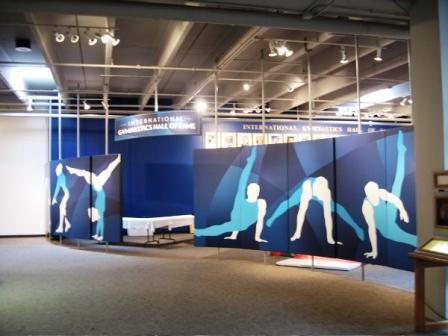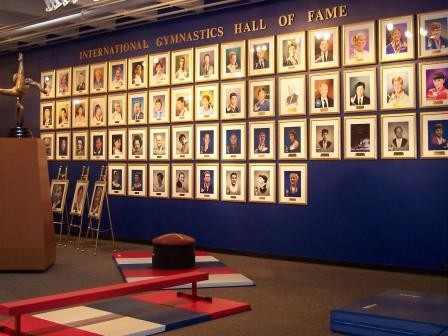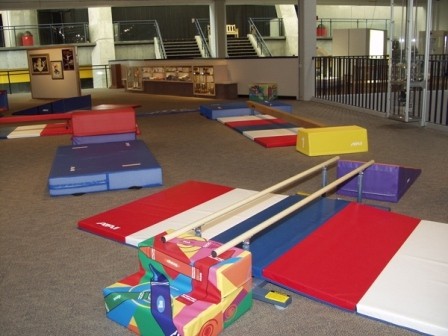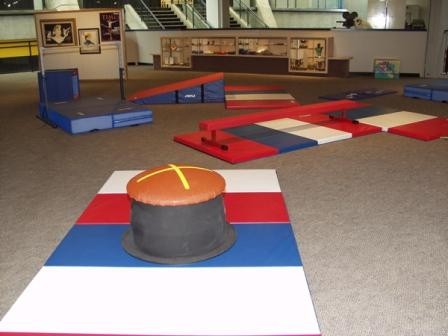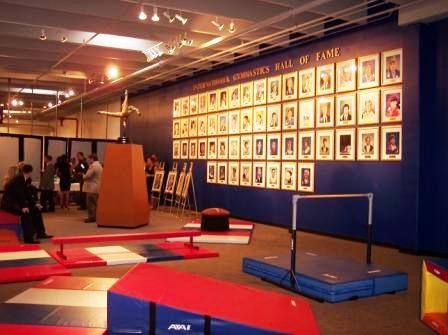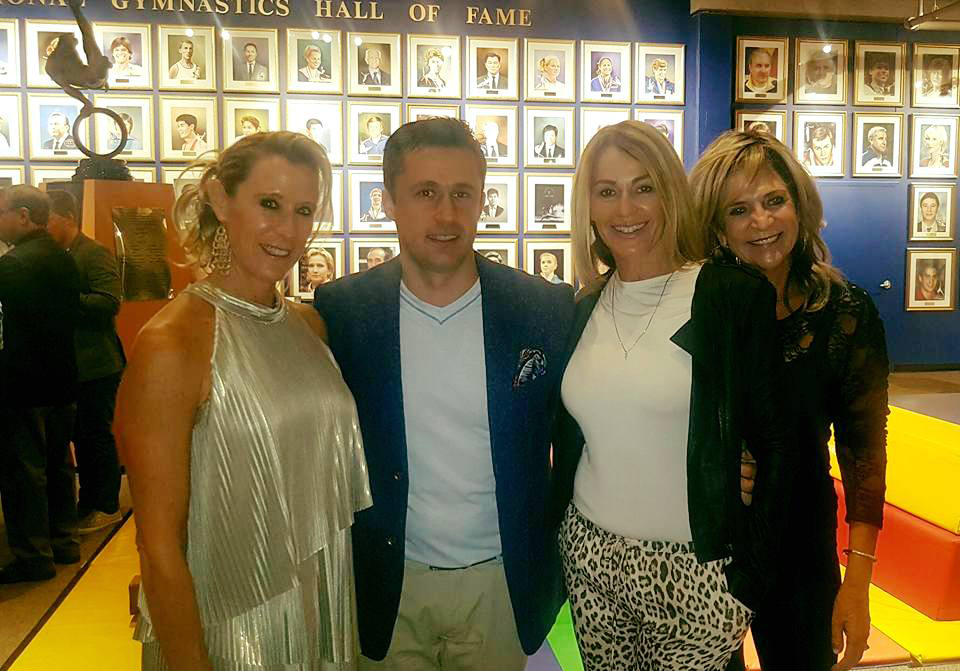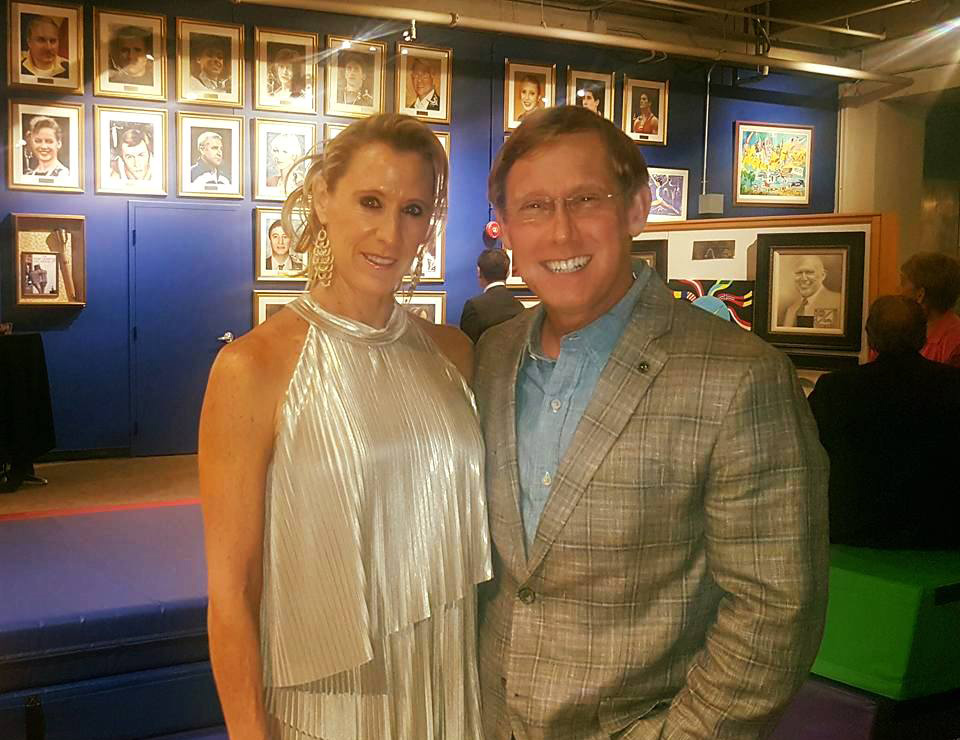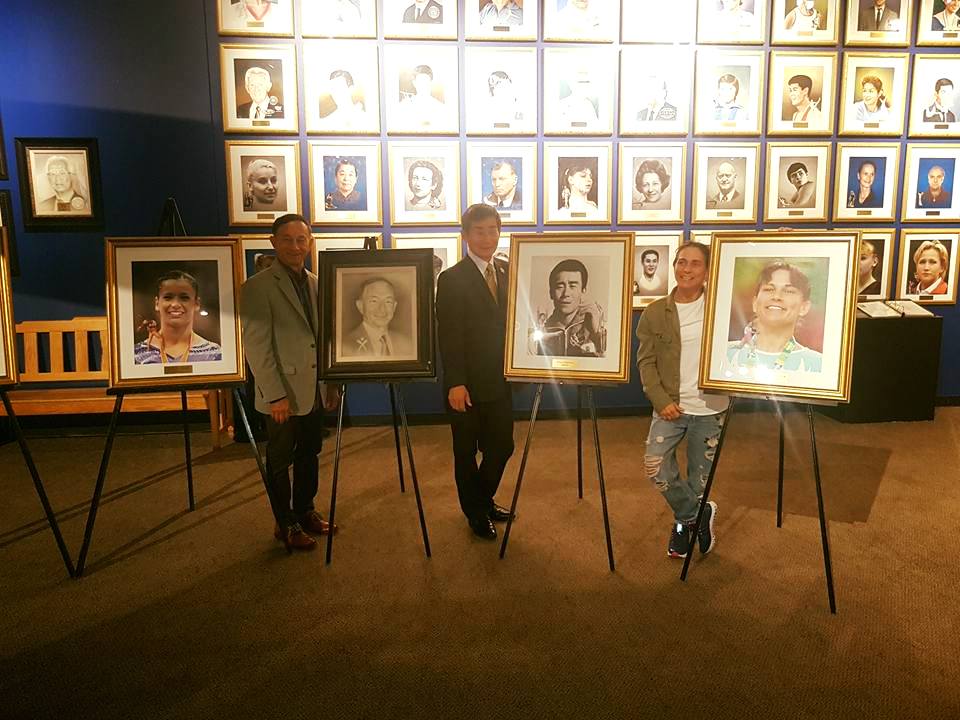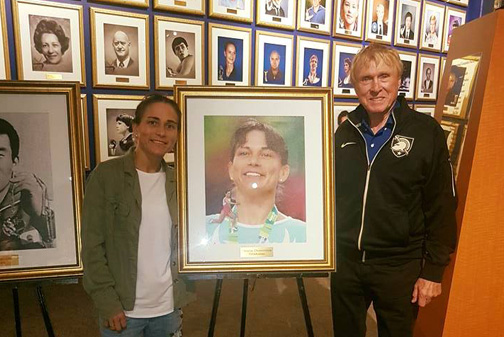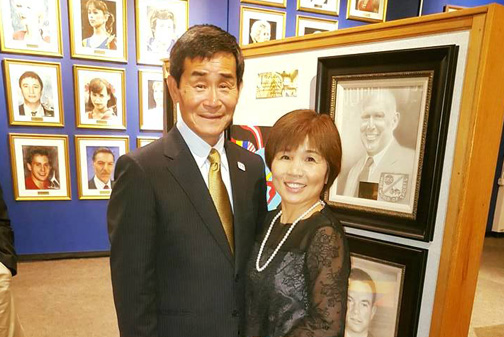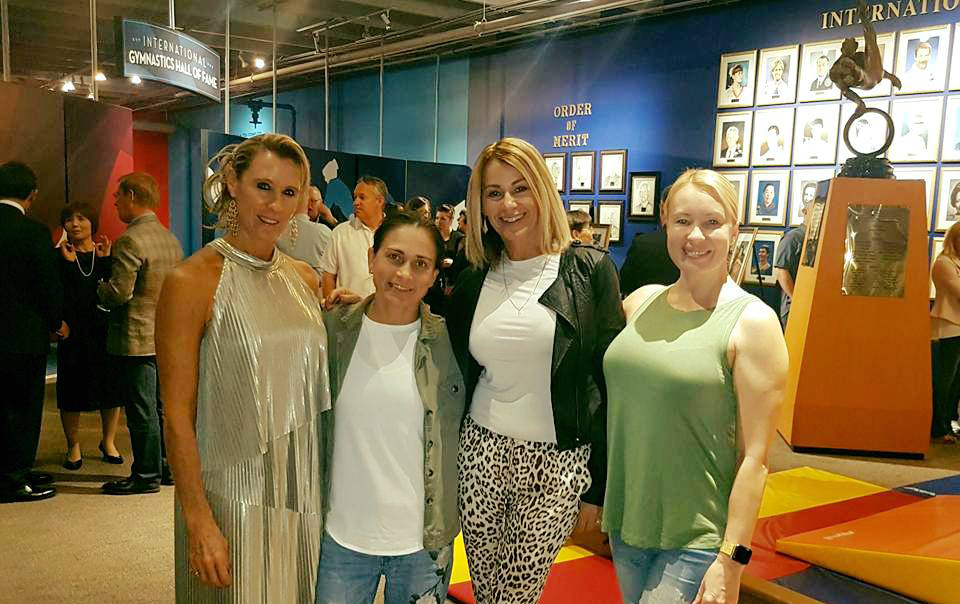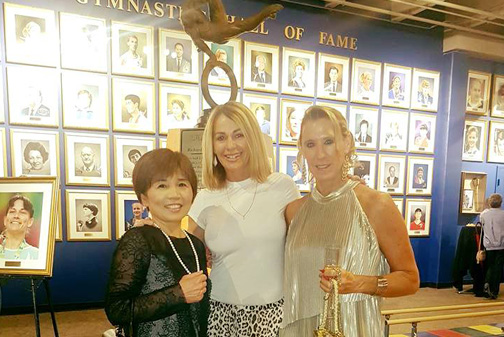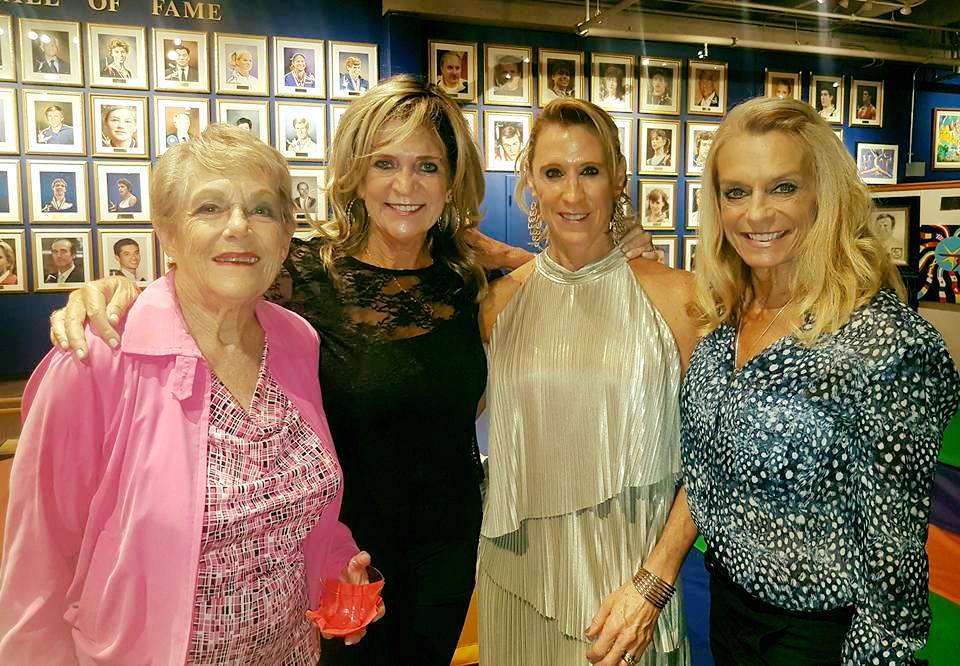 Wall of Fame

Exhibit

The International Gymnastics Hall of Fame (IGHOF) was founded in 1987 by gymnastics historian and publisher Glenn Sundby. In 1996 Mr. Sundby's gymnastics collection was moved to Oklahoma City.

Today, the IGHOF Wall of Fame Exhibit is located at the renowned Science Museum Oklahoma, a 400,000 sq. ft. interactive learning center that attracts more than 20,000 children and adults every month. Here, professional portraits for all of the IGHOF Inductees are on display, along with an impressive art collection featuring works by Leroy Neiman and Cristobal Gabarron, sculptures by Richard MacDonald, as well as gymnastics memorabilia dating back to the early 1900s.

Each year, a glamorous black tie event is held in Oklahoma City to honor the newest inductees into the Hall. As of the year 2017, 95 athletes and contributors, 8 International Order of Merit winners, and 5 Frank Bare Award winners and 2 Nadia Comaneci Sportsmanship Award winners, from a total of 23 nations, have been honored.

Come enjoy the portraits, artwork and videos celebrating the sport's great legends. Plus, children will surely like to try out some of the beginners gymnastics equipment provided by AAI, one of our most valued sponsors.

The IGHOF Wall of Fame Exhibit is located at:
Science Museum Oklahoma
2020 Remington Place
Oklahoma City, OK 73111
www.sciencemuseumok.org
Phone: 405-602-6664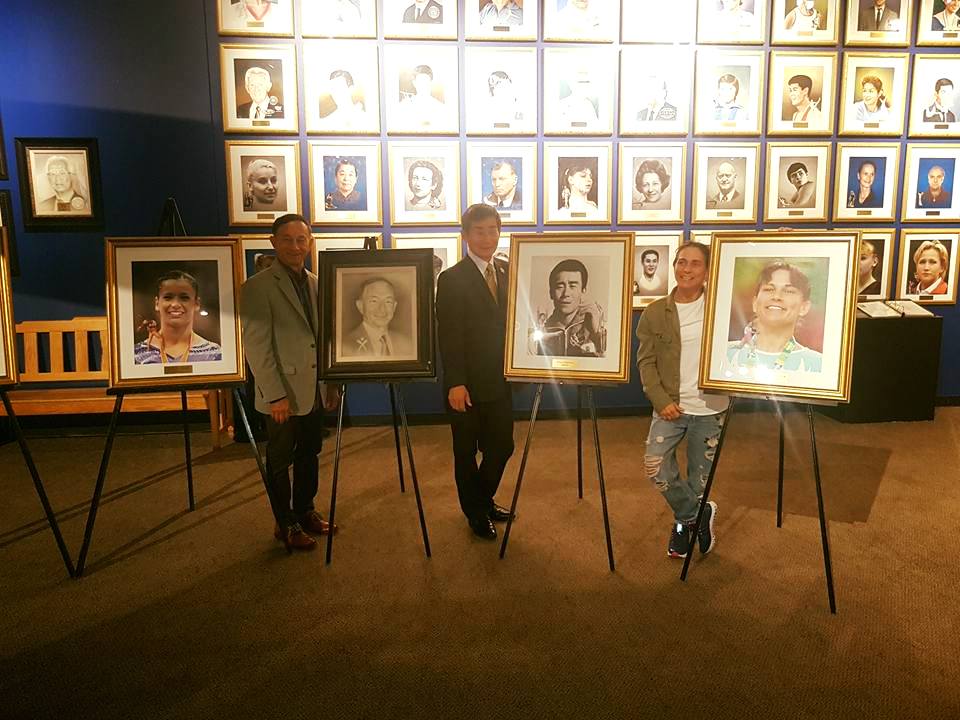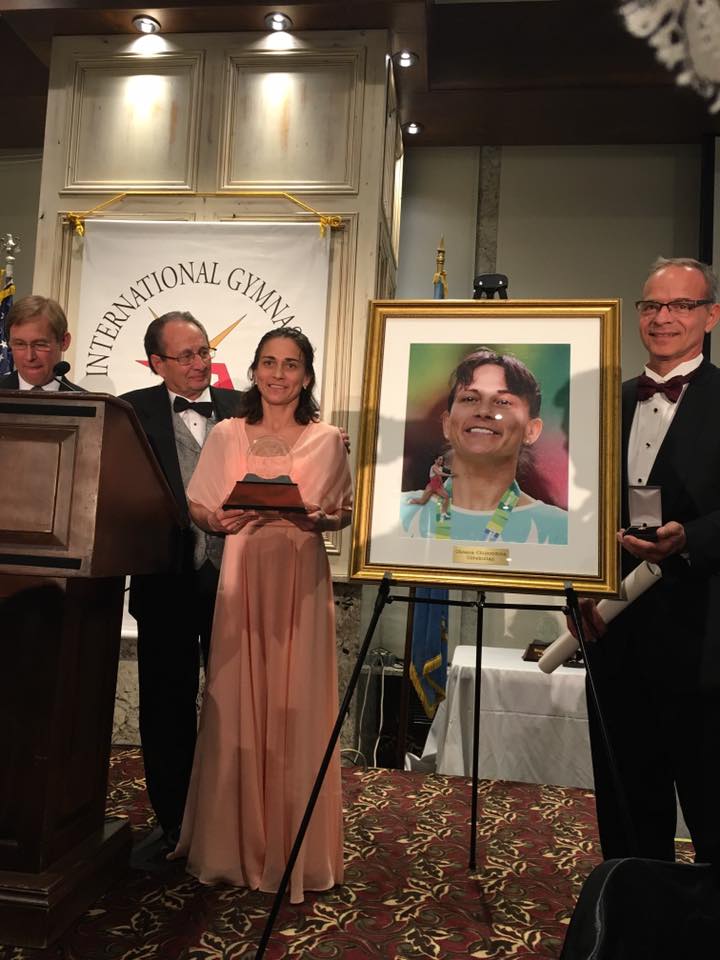 The
Portraits
The centerpiece of the International Gymnastics Hall of Fame's Wall of Fame exhibit is the collection of original portraits of our honored members. Each piece of artwork depicts the essence of the inductee, both from a personal and competitive perspective. Currently more than 90 portraits — many of them painted by professional artist Sam Bailie, Jr. — anchor the collection of original art on display at the IGHOF Wall of Fame exhibit in Science Museum Oklahoma, in Oklahoma City.
About the Artist — Sam Bailie, Jr.
Sam Bailie, Jr. lives in Plano, Texas with his wife, Mary, and their two daughters, Cara and Kaitlin. After beginning a career in graphic design and illustration, Sam Bailie,Jr., realized true fulfillment could only come from creating his own artwork. While earning a bachelor's of fine art at the University of Arizona he experimented with a variety of styles. He quickly focused on the realistic portrayal of that which he sees on a daily basis, family, nature, life. Oils were the medium of choice in his early years in order to create fine detail. However, a fascination with the works of Andrew Wyeth caused him to explore the use of watercolors to achieve the same detailed, controlled style he had developed with oils.
Sam begins a work with a wet, loose method of painting, but then switches to a dry brush technique enabling him to achieve a "drawing with paint" effect that produces the desired detail. Upon completion of a work, parts will have been reworked numerous times. Slow and tedious, this technique often requires more than 250 hours to complete a painting.
In the tradition of Georges Seurat, however, he has always insisted on quality over quantity. His works have been exhibited in many shows throughout the United States. He has a painting in the Springfield Art Museum Permanent Collection as well as two paintings in Richardson Civic Library's Permanent Collection. Sam Bailie, Jr. lives in Plano, Texas with his wife, Mary, and their two daughters, Cara and Kaitlin.