2011 – 15th Annual Induction Ceremony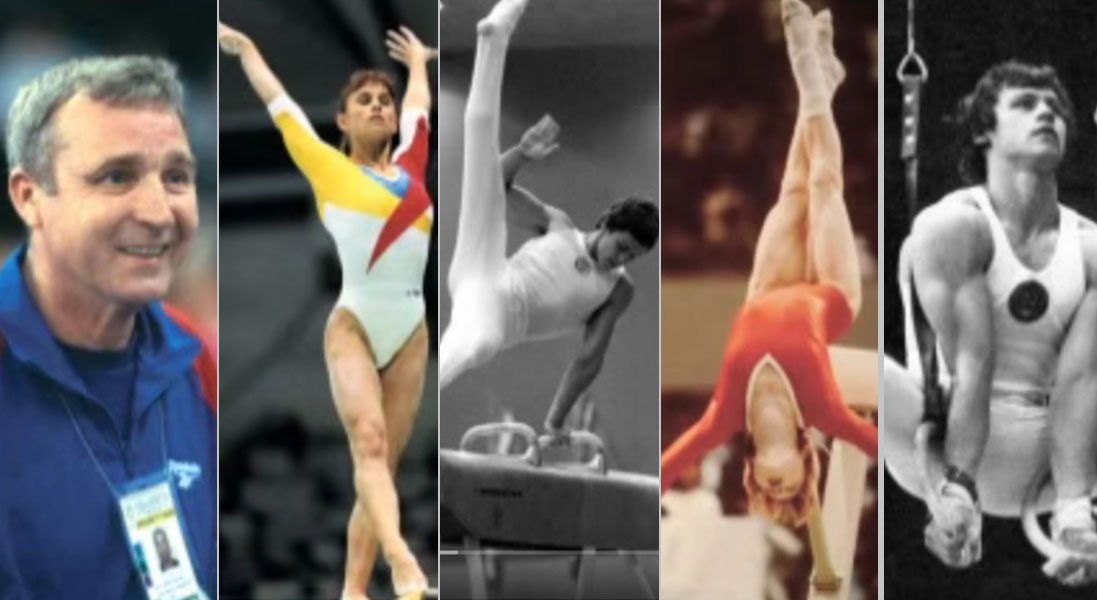 OKLAHOMA CITY – Five international gymnastics legends were honored at the 15th annual International Gymnastics Hall of Fame Ceremony held on Saturday, May 14, 2011, at the Petroleum Club in Oklahoma City.
The Class of 2011 honorees include:
Over the past fourteen years, 73 of gymnastics greatest stars and contributors, representing 20 countries, have been formally inducted into the Hall of Fame. The IGHOF exhibit is located at Science Museum Oklahoma in the Adventure District in Oklahoma City, Oklahoma.
"We are thrilled with the selection of the Class of 2011, and we are excited to celebrate the remarkable careers of these icons of our sport," commented Bart Conner, the President of the Board of the IGHOF. The board also paid tribute to Frank Bare, the former Chairman of the Board, who passed away this past year.