Six Gymnastics Greats Honored at the 2013 Induction Ceremonies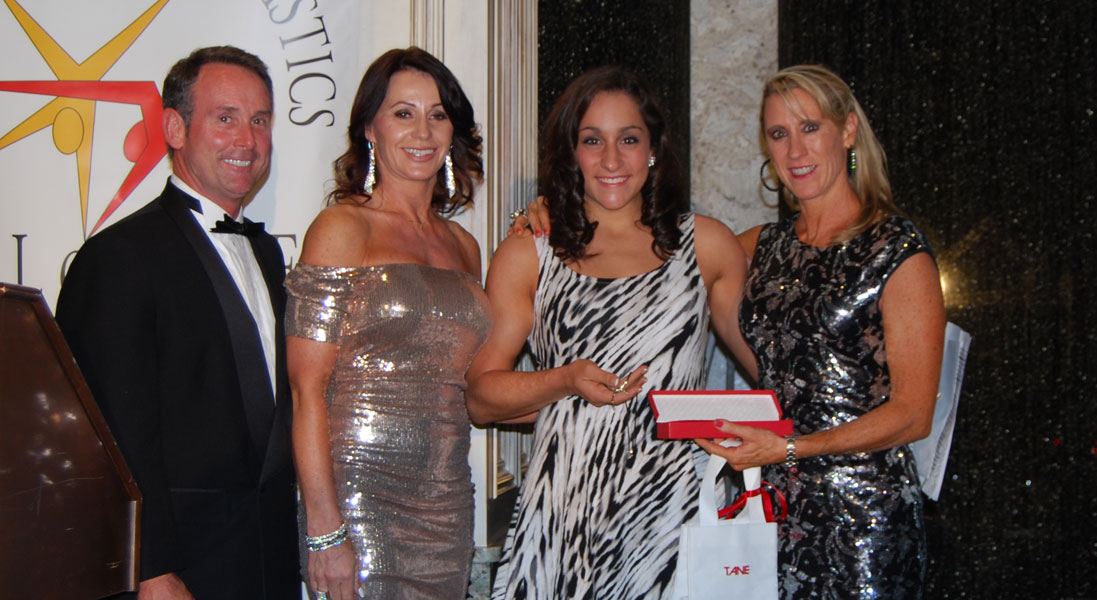 The International Gymnastics Hall of Fame honored six gymnastics greats at its 17th annual Induction Ceremony on May 18, 2013, in Oklahoma City.
This year the IGHOF formally enshrined four gymnastics legends:
 "We're thrilled to honor these gymnastics icons who have won a total of 11 Olympic and 35 World Championship medals together," Bart Conner, Chairman of the IGHOF board, said. Both Burda (2001) and Korolev (2010) were inducted previously but haven't been able to attend until this year, Conner added.
The IGHOF also honored Mr. Hidenori Futagi, President of the Japan Gymnastics Association, with the International Order of Merit Award.  The award honors those who have made a most significant contribution to the development, the maintaining of harmony, and the advancement of participation and appreciation for the sport of gymnastics in their homeland, their region and the world of sport.
The IGHOF also initiated a new program designed to link today's current gymnastics heroes with the Hall of Fame legends. The Nadia Comaneci Sportsmanship Award honors a currently competitive or recently retired gymnast from around the world who has demonstrated great sportsmanship or fair play. The award's first recipient, Jordyn Wieber, was a member of USA's "Fierce Five" gymnastics team at the 2012 London Olympics, a two-time World Champion, and now Olympic Gold Medalist.
"Our entire board of directors has worked hard to make the IGHOF awards one of our sport's highest honors, and we are delighted that this year's dinner celebration was one of our finest ever," Conner said.