Induction Ceremony 2017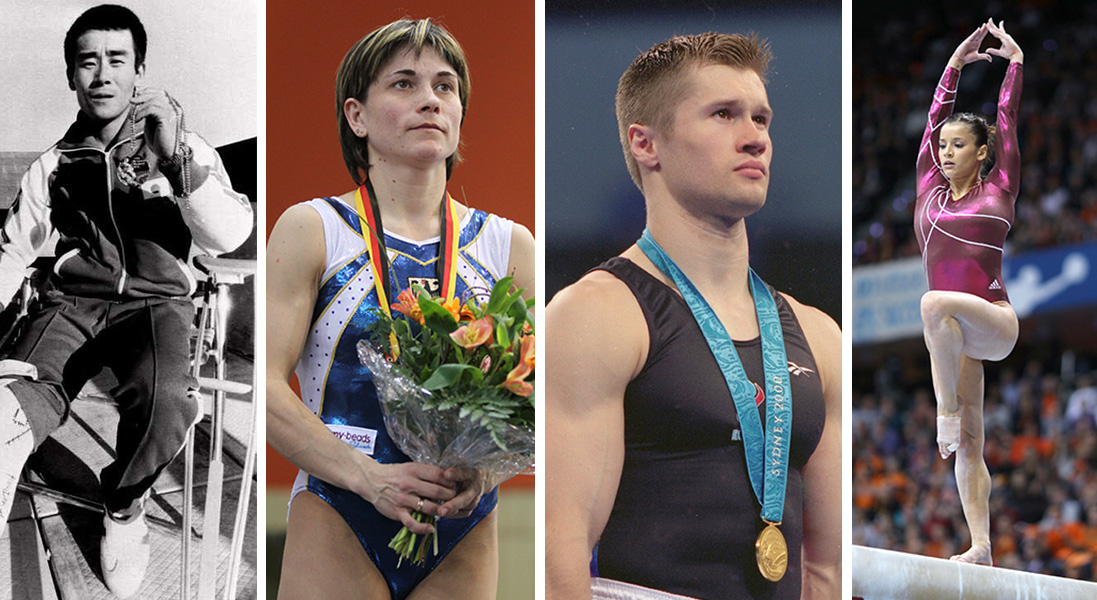 OKLAHOMA CITY – Six gymnastics legends were honored at the 21st annual International Gymnastics Hall of Fame (IGHOF) ceremony on Saturday, May 20, 2017, at the Petroleum Club in Oklahoma City.
The IGHOF Class of 2017 Inductees are:
Shun Fujimoto (Japan): Gold medalist at the 1976 Olympics
Oksana Chusovitina (Uzbekistan): 1992 Olympic gold medalist and 7-time Olympian
Alexei Nemov (Russia): 2000 Olympic all-around champion and 12-time Olympic medalist
Alicia Sacramone (USA): 4-time World champion and 2008 Olympic silver medalist
In addition to the four Hall of Fame inductions, two special awards were presented that evening. The Frank Bare Award was presented to Mike Jacki, former president of USA Gymnastics (1983-1994). The AAI International Order of Merit was presented to Norbert Bueche (Switzerland), former Secretary-General of the International Gymnastics Federation.
"It is inspiring to have so many international gymnastics legends at the Petroleum Club that evening," Bart Conner, Chairman of the IGHOF board, said.
Over the past 20 years, 91 of gymnastics greatest stars and contributors, representing 22 countries, have been formally inducted into the Hall of Fame. The IGHOF is home to gymnastics greats such as Vera Caslavska, Nadia Comaneci, Olga Korbut, Mary Lou Retton, Nikolai Andrianov, Bart Conner, Sawao Kato, and Vitaly Scherbo.
Founded in 1987, the IGHOF was originally located in Oceanside, California. In 1996, it was relocated to Oklahoma City, Oklahoma, where it has developed a solid foundation of private support.
"People are often surprised to know that this is the only International Gymnastics Hall of Fame in existence, and it is endorsed by the International Gymnastics Federation." Conner said.
The International Gymnastics Hall of Fame continues to preserve, promote and share the achievements of the sport's greatest legends, with the IGHOF exhibit at the Science Museum Oklahoma in the Adventure District in Oklahoma City. Visitors can try out gymnastics equipment, view portraits of all inductees, see sculptures, paintings and memorabilia, and use the video kiosk to view videos and study the careers of the international gymnastics stars.
"Our goal is to preserve the legacies of these international gymnastics legends, and use their stories of achievement to inspire future generations," Conner said.
Photo
Gallery