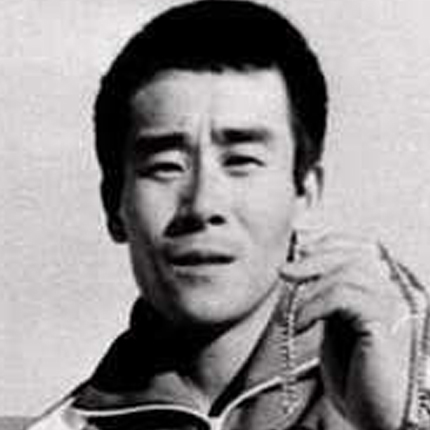 Shun

Fujimoto

His right leg recoiled violently after the landing, dislocating the kneecap and tearing ligaments. Wincing in pain, Fujimoto quickly regained his balance and stood tall, raising his arms overhead. In that moment the 5-foot-5-inch gymnast was a giant, scoring a personal-best 9.70...
For Japanese gymnasts, honor and team reign above all. That, of course, set the stage for the 1976 Olympic heroics of Hiroshima native Shun Fujimoto...
For Japanese gymnasts, honor and tradition reign above all. That, of course, set the stage for the 1976 Olympic heroics of Hiroshima native Shun Fujimoto, who was born May 11, 1950.
Japan entered the Montreal Games having won four consecutive Olympic team gold medals, beginning in Rome in 1960. While much of the spotlight in 1976 was focused on Nadia Comaneci's perfect 10s, for very different reasons, Shun Fujimoto's performance in the Men's Team competition was equally dramatic.
In Montreal, Fujimoto was one of the least known athletes on the Japanese team, which included two-time defending Olympic all-around champion Sawao Kato, the reigning World all-around champion Shigeru Kasamatsu, plus World and Olympic medalists Eizo Kenmotsu and Mitsuo Tsukahara. Just days before the competition began, Kasamatsu required surgery for an emergency appendectomy. So many wondered if Japan's Olympic dynasty finally had come to an end.
Going into the team finals, the Soviet Union, led by Nikolai Andrianov, held a half-a-point advantage. It was an uphill climb for Japan, who ran into trouble on its first event, where Fujimoto injured his right knee on a tumbling run. While keeping his injury a secret, Fujimoto performed well on the pommel horse, which did not require a hard landing.
The third event, rings, however, would be quite different, as it would require a much more challenging dismount. While Fujimoto performed his flawless routine, he knew he would have to do a full-twisting double somersault over eight feet in the air, and land on his injured leg.
In one courageous moment, the five-foot-five-inch gymnast truly became a giant, scoring his personal best of 9.70.
Fujimoto was unable to compete on the last three events—vault, parallel bars and horizontal bar—but his teammates pressed on. Japan was spectacular during the second half of the team final, and defeated the Soviet Union by a mere four tenths of a point, 576.85-576.45.
Japan won its fifth straight Olympic team title, and Fujimoto's bravery and selflessness was key to their victory.
Shun Fujimoto's career was finished after the Montreal Games, so he became a professor at Yamanashi University and a gymnastics coach dedicated to inspiring the next generation of champions.
Although he will forever be remembered for his heroic act, it is Shun Fujimoto's courage, humility and sense of honor that will remain benchmarks for generations to come.
In 2017, Shun Fujimoto took his rightful place in the International Gymnastics Hall of Fame. 
Photo
Gallery